Product Range
We have the broadest range of electronics and maintenance products. With a stocked range of more than 500,000 electronics and maintenance products, we provide a one-stop source for everything engineers need.
We have five product categories that are built to service our four target customer groups and there are clear, distinct strategies for each. Our semiconductors, interconnect, passives and electromechanical (IP&E) and automation and control (A&C) categories are actively promoted and are the primary growth driver for the Group.
We aim to defend and grow our electrical, test and measurement and tools and consumables categories, whilst focusing on return on stock.
Semiconductors
Semiconductors, such as microcontrollers, voltage regulators, transistors and diodes, are at the heart of any electronic device and the starting point of any new electronics design. This is why our customers need them and why we focus on providing a broad range of the latest, high quality components.
Interconnect, Passives and Electromechanical (IP&E)
Virtually all electronic and electrical systems require IP&E components, from resistors and switches to heavy duty connectors for industrial applications. Thanks to the strong relationships we have with our IP&E suppliers, we can offer our customers quick, easy access to a comprehensive range including the most innovative components on the market..
Automation and Control (A&C)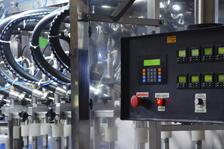 A&C products, which include programmable logic controllers (PLCs), safety devices, sensors and pneumatic cylinders, are suitable for all industry sectors, including factories and process automation. We are focused on being the main supplier for machine and panel builders, on-site maintenance engineers and buyers in small and medium enterprises..
Electrical, Test and Measurement
Electrical, test and measurement products are vital in all areas of engineering, from the testing and calibration of medical equipment to the installation of lighting in a commercial building. The portfolio ranges from mains and network cabling, oscilloscopes and multimeters, to fluorescent tubes and LED lamps.
Tools and Consumables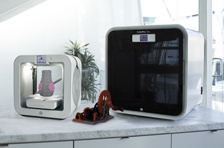 Our tools and consumables range encompasses everything that our customers need to support the product lifecycle, from research and development through to maintenance and repair. This includes basic work tools such as spanners, soldering and tool sets, every day consumables such as batteries, adhesive tapes and protective gloves, right through to the very latest technology, such as 3D printers, IT hardware and advanced power tools.